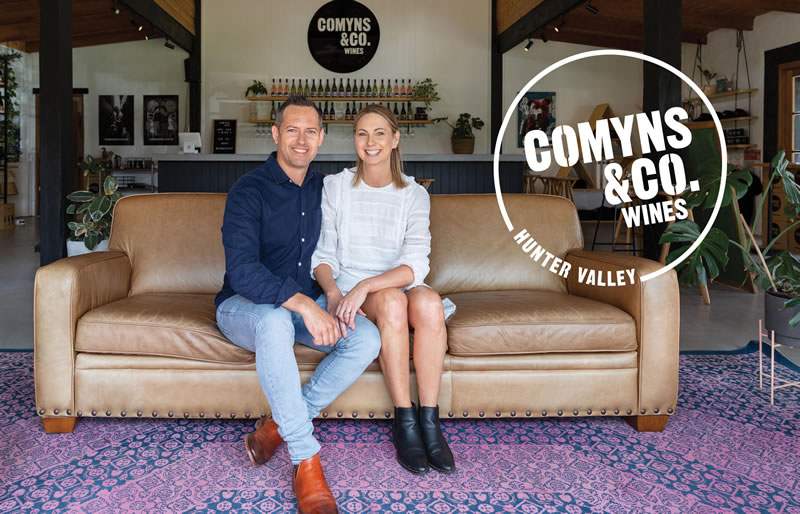 Scott and Missy Comyns are the husband and wife team behind the bold and edgy Hunter Valley wine brand Comyns & Co.
Scotty's winemaking style is simple – to allow the fruit to express its individuality from vine to the bottle. The focus for Comyns & Co. is to create traditional styles of Semillon and Shiraz from small batch parcels of premium Hunter Valley fruit, whilst also venturing into the more emerging varieties and unique blends.
Scott has had a stellar career to date. His 20 plus years in the industry working for premium wine producers, working with premium fruit and accepting a swag of accolades along the way, has laid the foundations and created the passion and enthusiasm to create wines under his own family wine brand, Comyns & Co.
Missy completes the team as the "Positive Vibes Manager." Wife, Mother and now "Cellar Door Manager," Missy joins the wine industry from a background in the health industry, bringing her fun, energetic and genuine personality along with her. Her bubbly persona, positivity and a love of life brings warmth and honesty to Comyns & Co.